Contact
How to Get in Touch With Us
View our contact information and office hours
We would love to hear from you! There are several ways to get in touch with us at Greater Cornerstone. Please feel free to contact us with any questions or needs you may have.
Contact Us Online
You can contact us directly through this site to submit a prayer request or ask a question. For all other inquiries, please use the email addresses below.
General Email: 
Marketing Email: 
Physical Address and Phone Number
Greater Cornerstone Baptist Church
8350 Forest Lane
Dallas, TX 75243
Phone: 214.349.7701
Fax: 214.349.7703
Office Hours
Monday-Thursday: 9am – 4pm
Get detailed directions and see service times here.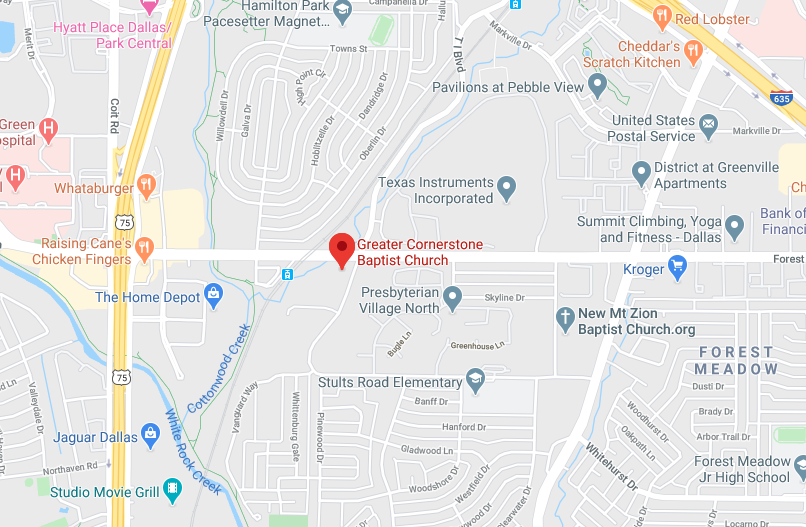 Send Us a Message